Written by Jason on January 17, 2013
As promised about a month ago, we've rolled out the UI enhancement to let you merge multiple result sets together.
All you need to do is click the Add Extra Result button in the dashboard cell editor to get a list of all your result sets and select the one you want to add.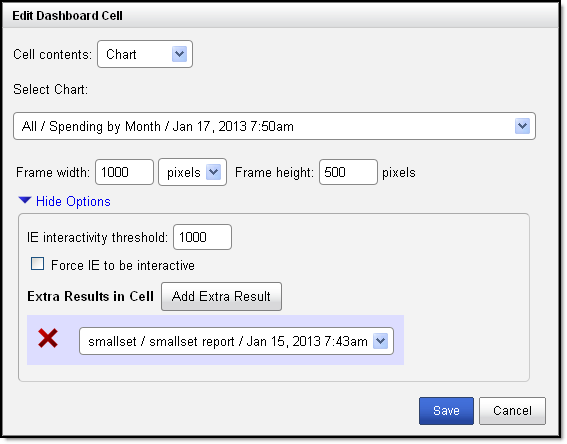 The one caveat is that you'll probably want to ensure your additional results' columns are in the same order as the primary table or chart, otherwise you may not get the output you're expecting.
Tags: features